THE HISTORY OF WESTERN DISTRIBUTING COMPANY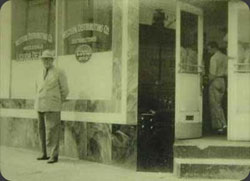 Western Distributing Company was established right after Prohibition and has been family-owned and operated since its inception. Western's history can be traced back to the post-Repeal days of 1933 when the founder and owner, Guido Mapelli, picked up beer in a trailer from Golden and sold the product on the street of downtown Denver. As the original Coors distributor, Western was off to a great start. Leadership of the company was passed down through the family and with each generation the company grew. Presently, Vieri Gaines, Guido's grandson, is the President and Chief Executive Officer.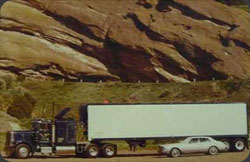 In April 1977, Western Distributing merged with Davis Brother's, Inc. to form Western Davis Limited. With the growing number of niche wineries, Western Wine Merchants was a necessary creation in1987 for growth and specialization. The first internal offshoot of Western Distributing, Western Wine was established to represent the limited properties and boutique wineries while Western Davis remained the high-volume house for high-demand products. C&C Distributing Company, a specialty niche-marketing house offering distinct beers and wines distributed statewide, was acquired in October of 1989. During this period, Western Davis returned to its original name and all its companies were consolidated under what is known today as Western Distributing Company, The 1990 procurement of Murray Brothers, a high volume beer house, allowed specialization of the beer portfolio. In 1995 Western Wine Merchants and C&C Distributing combined to create Western Wine & Spirits, which specialized, in limited properties and boutique wineries as well as specialty liquors.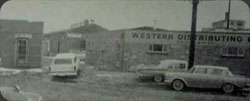 Due to several changes in the market, in 2001 Western Distributing sold Western Wine & Spirits and Western Davis Limited. Also in 2001 Western Distributing acquired Zulanas Distributing, a well-known Miller house and combined it with our Western Murray division, creating what is now known as Western Beverage.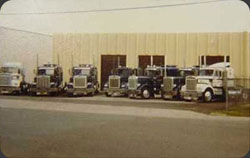 In early 2010 the Western Beverage division was sold due to once again changing market conditions. Sadly this ended a 77 year reign in the beverage alcohol wholesale industry. However, during the years of being a wine and liquor distributor the family saw an opportunity to import their own wines from Europe which eventually led to importing their family wines from Italy. During the last few years at Western Beverage the decision was made to expand the wine importing business and expand the distribution base in Colorado as well as develop their own brands of domestic wines. When Western Beverage was sold, the family continued on in the importing business and hired a wine wholesale company to represent the brands in the state of Colorado.
In 2011 Western Distributing Company returned as a wine wholesaler to the Colorado marketplace. Although the name mirrors that of the corporate identity, it was chosen to reflect the company roots. The decision to reenter the wholesale industry stems from the families drive for success and passion to share the family wines with family, friends, and consumers.
On top of that, we have our own graphics design company called Fineline Graphics. We are proud to have some of the most talented people in the field working there. Check out the tail wings on the Frontier Airlines passenger jets and you will see some of their work. Fineline also does a lot of work for the motor sports industry, and of course they do some pretty amazing things for our sales staff as well.
We also have our Motor Sports Divisions, which include Madcap Racing Engines, Wilson Chassis Works, GRP Connecting Rods, Lazarus Race Cars and Winberg Crankshafts. These highly skilled groups manufacture many specialized component for the motorsports industry from engine components, complete racing engines, and the chassis themselves.
We even have our own Travel Agency - Western Travel, Custom Car shop - CarZ Performance, and Western Auto/Truck Maintenance Shop to make sure all of our equipment is running at its peak performance. Western Distributing Transportation Corporation, one of our largest companies, is a large regional trucking company. They have several divisions including freight, secure transport, enclosed auto transport, and a regional medium and heavy towing group.
You can find out more about each one of these companies by clicking on their logo on the family tab.